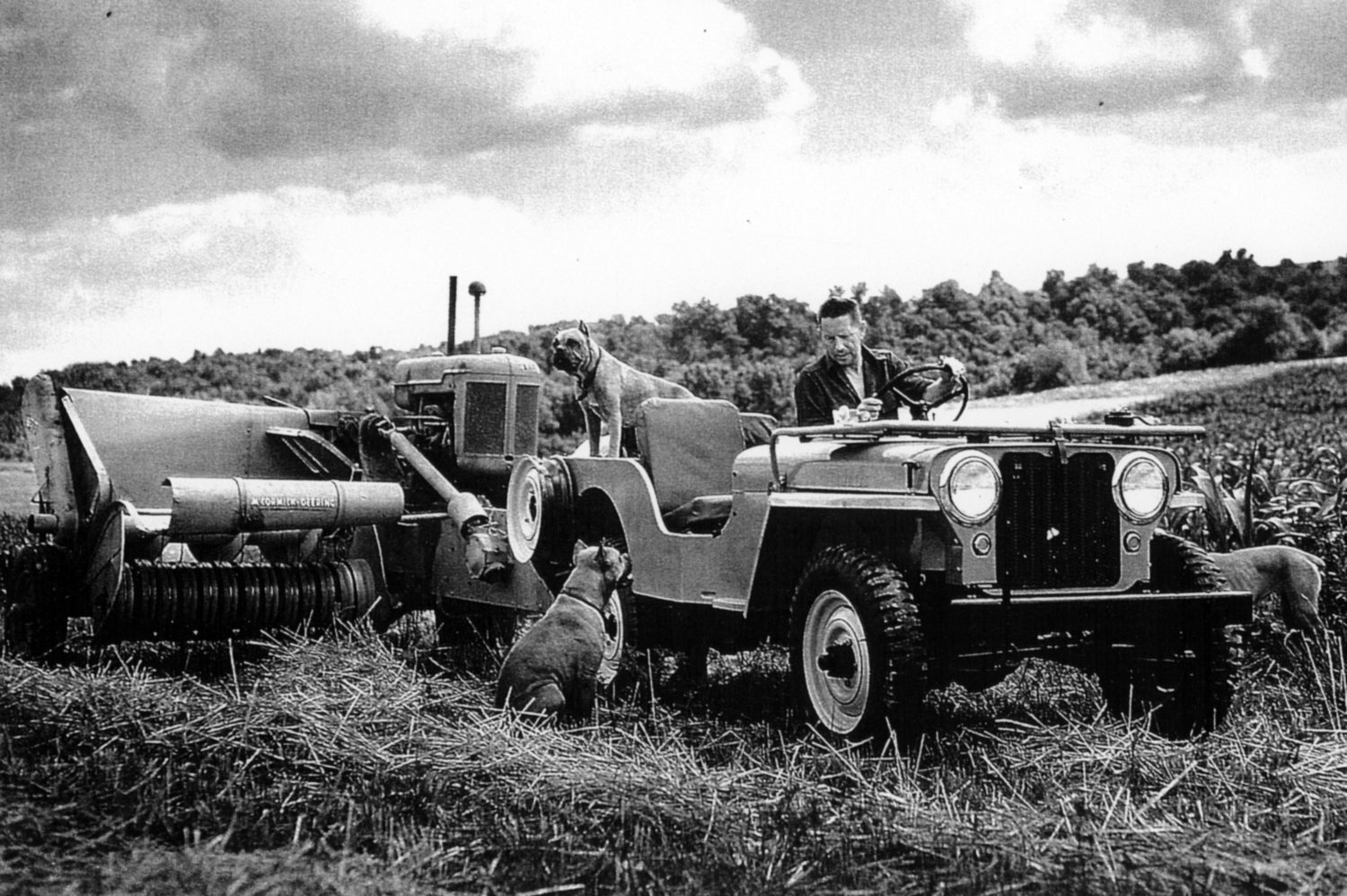 Willy's Jeep has Ohio roots and Malabar Farm connection….Ohioan John North Willys (1873-1935) would buy the Overland Automobiles in 1907 and in 1909, acquired the Marion Motor Car Company. He later shifted production to a factory he bought from the bankrupt Pope Motor Car Company in Toledo,Ohio, and renamed his firm Willys-Overland Motor Company in 1912. At one time, Willys-Overland was the second-largest carmaker in the U.S. behind Ford. In 1915, Willy's built a seven-story headquarters building in Toledo that was the most modern of its day. Before the end of the decade, one third of the city of Toledo's workforce was employed at Willy's-Overland or one of its suppliers.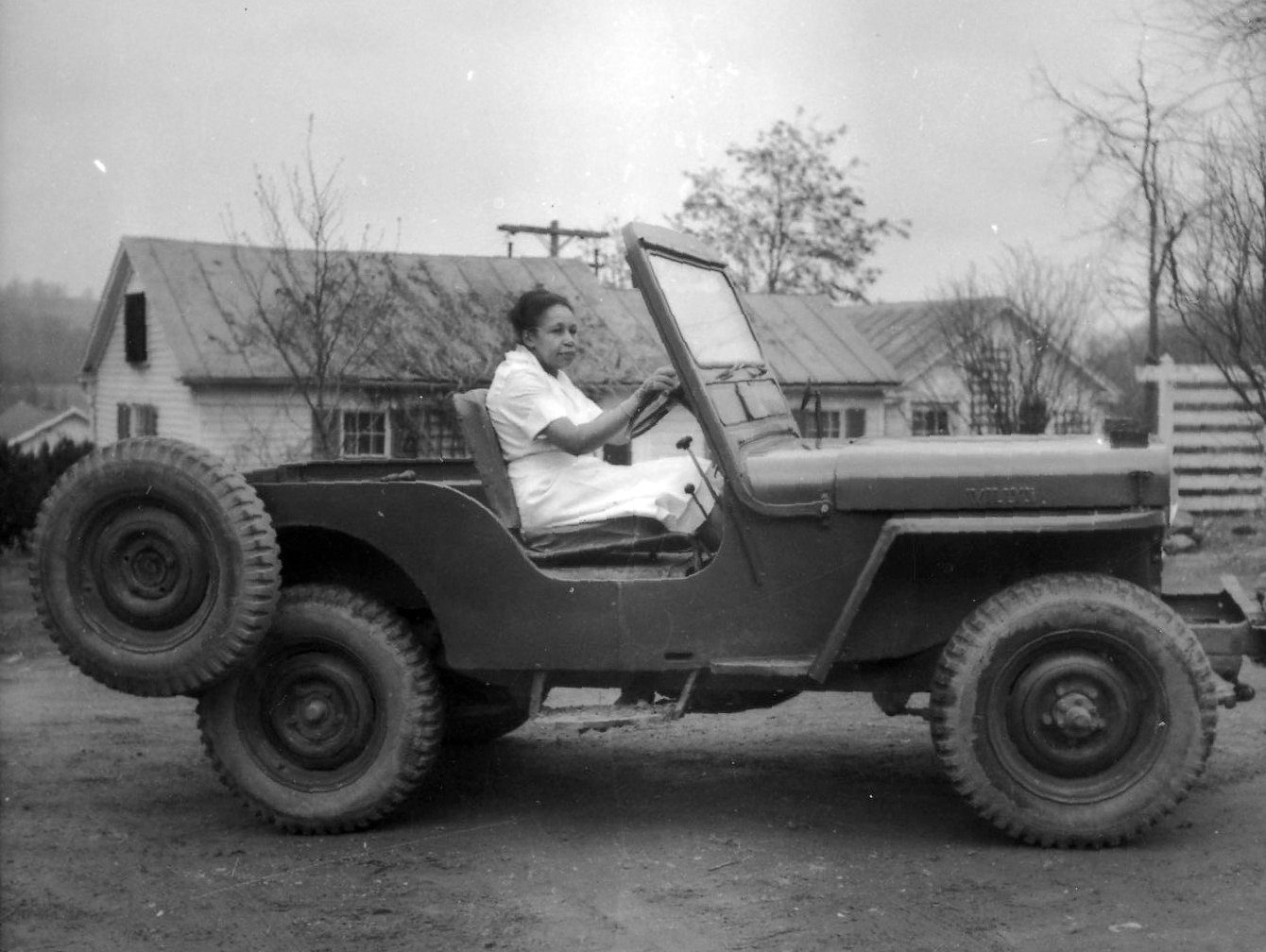 John Willys knew World War II wouldn't last forever and began thinking about how he could sell more Jeeps after the war ended. Making use of marketing photos and demonstrations by famous author and farmer Louis Bromfield would take root at Malabar Farm. As early as 1942, the Jeep was tested by the U.S. Department of Agriculture for possible use in farming. Bromfield tried various experiments in farming including using a jeep instead of a tractor. There were many jobs a Jeep could do on a farm, but cultivating crops wasn't one. The Jeep of that era was too low for cultivation use and its track was different from the track of the tractors used for row cropping.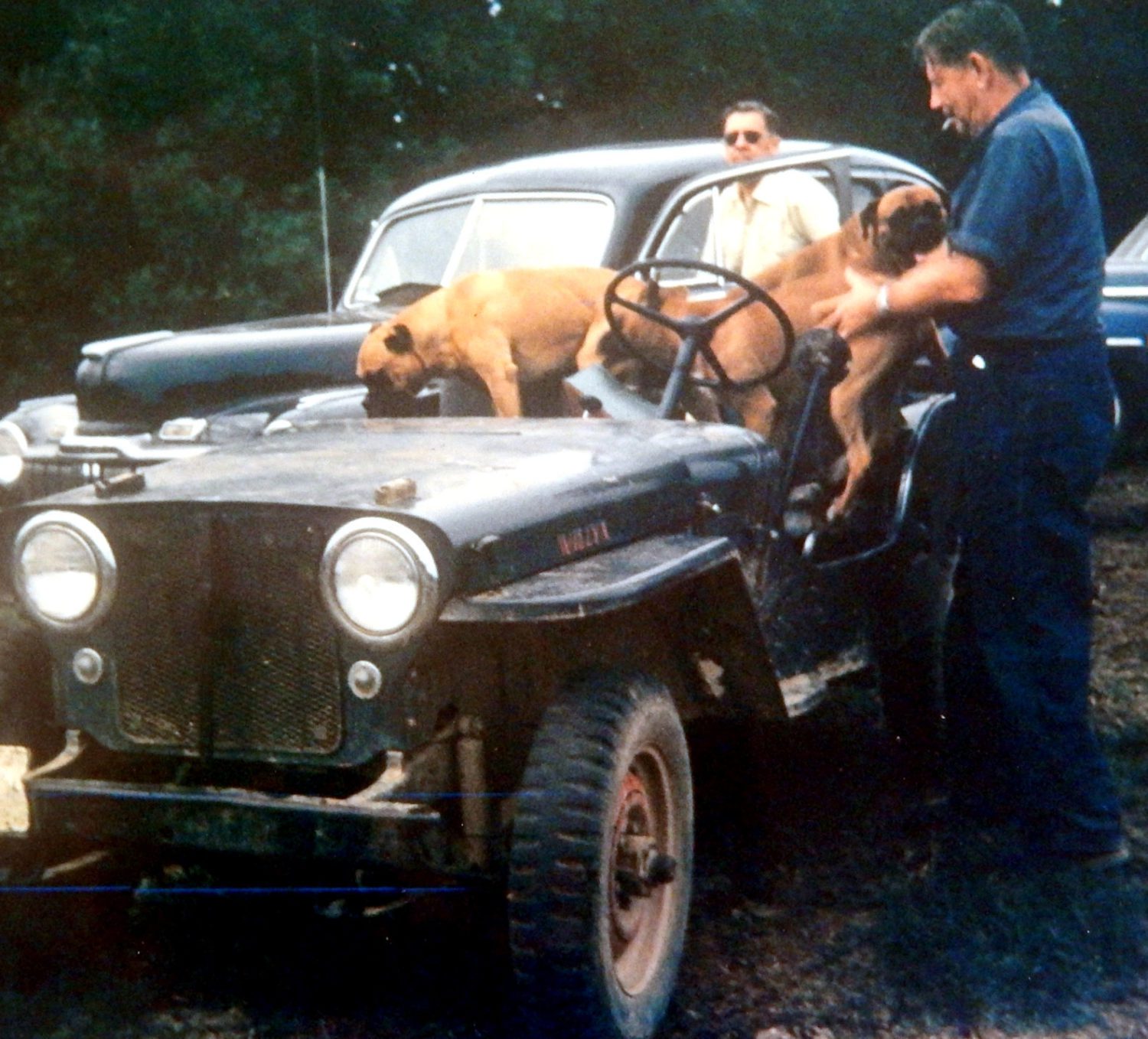 More testing along these lines was done by a college in the state of Washington during 1943 and 1944 and by the latter year, Willys was already running ads suggesting the Jeep could do some jobs a tractor was used for. This 1944 civilian version of the Jeep was the CJ-1 and there was a model for farm use called the AgriJeep. It had a hitch, a larger clutch and different gear ratios. Bromfield received several CJ-2A Jeeps in exchange for promotional use at Malabar Farm and many photos exist showing Bromfield in the beloved Jeep. The restored Jeep is on display in the Big House three car garage and open to view during regularly scheduled house tours and during special events. The Jeep is fully operational.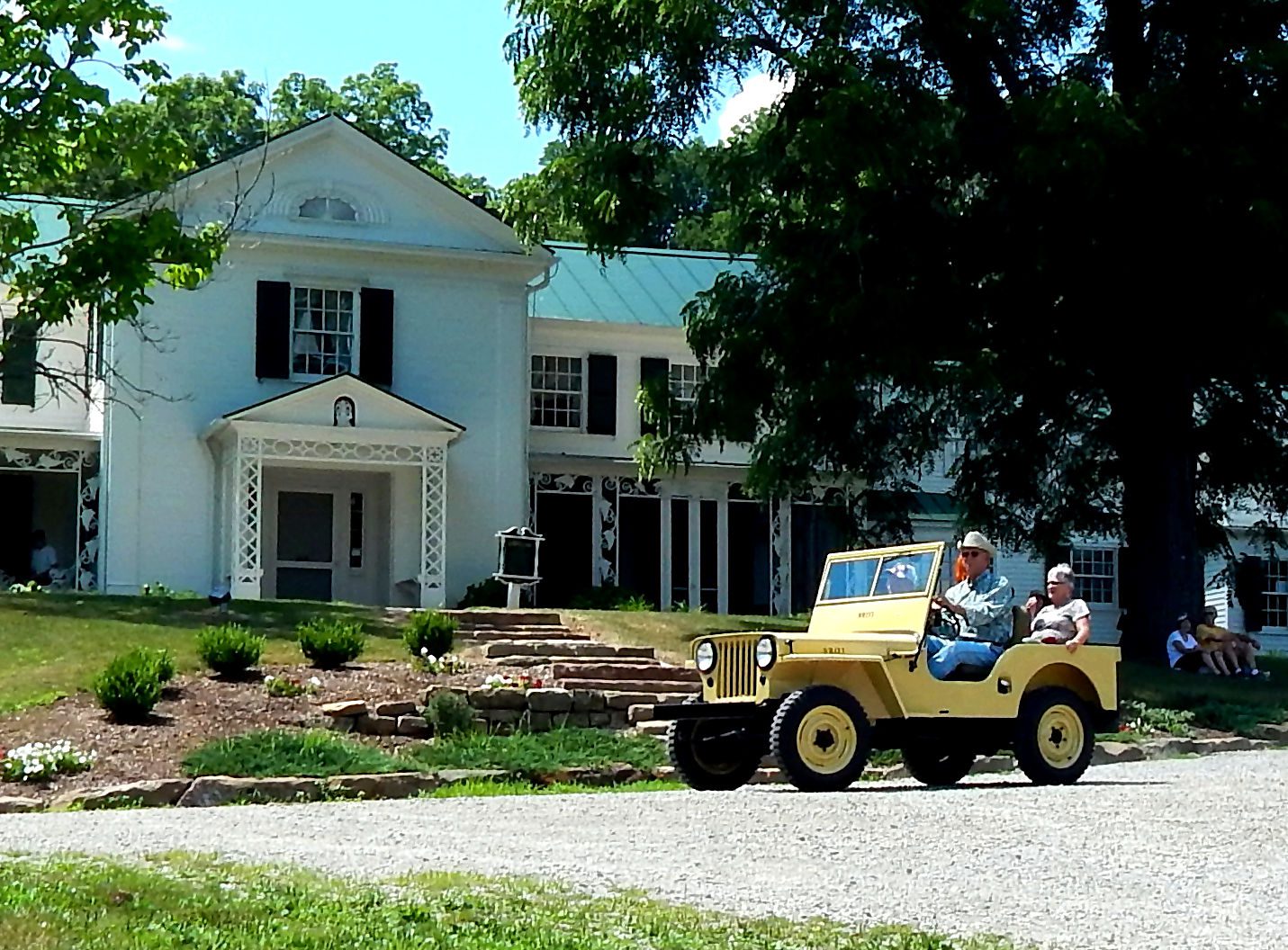 After WWII, the CJ-2 was brought out. Agricultural versions of this Jeep were developed and tested by schools such as Cornell University/ As more farmers got interested, Willys and other suppliers designed farm equipment to fit the Jeep. Actual tractors, like the Empire, were also made from Jeep parts.
By 1949, the Jeep CJ-3A replaced the CJ-2A. It was larger inside and had a higher windshield. Nebraska Tractor Testing was done to check out the CJ-3A's suitability for farm use. Willys formed a Farm Sales Department and two new models called the Farm Jeep and Jeep Tractor were introduced.
The Farm Jeep came with a hydraulic lift, drawbar, prop shaft guards, heftier springs and a variable speed belt driven governor all installed at the factory, The Jeep Tractor had the same equipment plus a power take off, a front bumper weight and a radiator chaff screen. The field-use-only Tractor lacked front shock absorbers, a spare tire, a windshield, a fuel pump vacuum booster, a tailgate, lights, door curtain holders, an oil filter, a speedometer and a horn.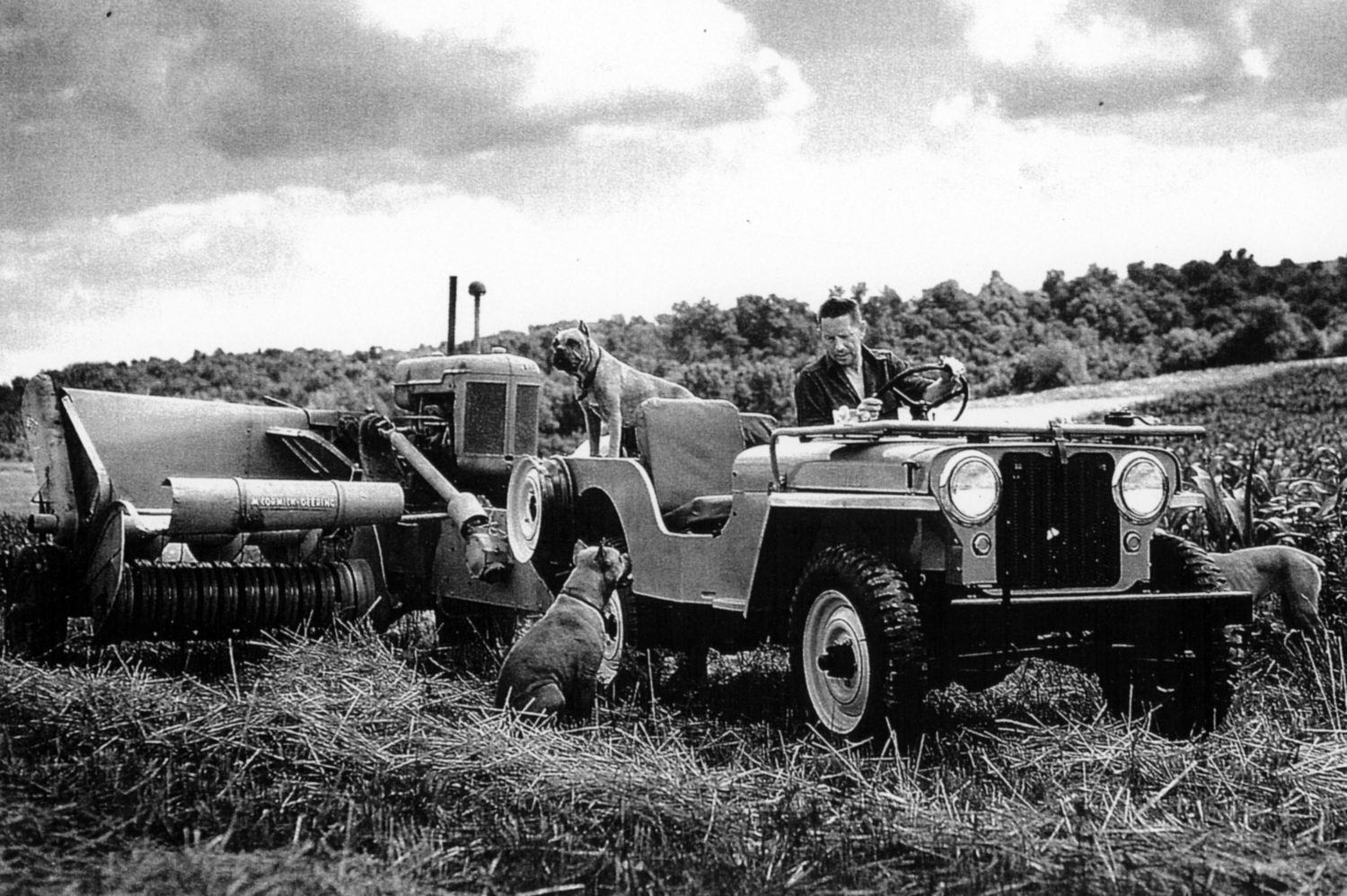 Any Jeep old or new could be turned into a Farm Jeep by purchasing the right equipment, although original equipment had specific coding. For example the first Farm Jeep VIN number is 451-GC1 10001. The fifth symbol C indicates a Farm Jeep. If the fifth symbol were D it would indicate a Jeep Tractor. Additional equipment offered by Willys and other companies was separated into two categories of options, agricultural and industrial. The complete list according to Willys Farm Jeep advertisements was as follows:
Agricultural options:
Power Take-Off
Drawbar
Single 16-in. mould board plow
Double 12-in. mould board plow
Twin-disc, 26-in. plow
Brush and bog harrow
Tandem disc harrow
8.5-in. spring tooth harrow
6-ft. field and pasture cultivator
6-ft. farm mower
Terracing blade
Promotional Film clip of the Jeeps many uses on the farm (click below)