Throughout the years, the community and visitors to the park have enjoyed the efforts of the Foundation, including hundreds of restoration and preservation projects and community projects. Since its founding the foundation has contributed over $2 million dollars to Malabar Farm State Park.
The Malabar Farm Foundation supports the local community through several projects and collaboration with other local community organizations. Supporting these efforts is a great way to get involved and show your support for our wonderful community around Richland County. Here are some of our current and ongoing projects.
Richland Gives
The Malabar Farm Foundation participates in this local online annual giving event each year. It is designed to encourage everyone to contribute to local nonprofits they care about through a single giving platform/website. The Richland County Foundation hosts Richland Gives to build capacity, grow philanthropy, and make the community stronger. Donations received on behalf of the Malabar Farm Foundation from this event are placed in our endowment fund & managed by the Richland County Foundation.
Rich History Alliance
The Malabar Farm Foundation is a member of the RichHistory Alliance which represents historical organizations in Richland County, Ohio. In 2016, the RichHistory Alliance was formed as a partnership of museums and historical sites in Richland County, including Malabar Farm. The mission is to collaborate to discover, preserve, and share history in Richland County.
Members collaborate and use their combined efforts to increase tourism and promote our history for all residents and visitors to Richland County. More information can be found on member listings and history resources at RichHistory.org. RichHistory Alliance is a member of the Ohio Local History Alliance which works closely with the Ohio History Connection. Both organizations share a common goal to encourage the preservation and the presentation of Ohio's heritage.
Programs and activities include a member brochure that is distributed throughout the area and the RichHistory mobile app. They organize a RichHistory weekend in May each year with activities throughout the county. They also publish a Passport to History for elementary students.

Mohican Trails Club
The Malabar Farm Foundation provided sponsorship of the publishing of their trail guide and support for the volunteers for trail maintenance at Malabar Farm. The Mohican Trails Club (MTC) was organized to provide volunteer hiking trail maintenance, trail restoration, and trail improvements within the Mohican State Park and Mohican Memorial Forest and assistance at Malabar Farm. Their objective is to lessen the burden on public-funded governmental agencies through a collaborative and cooperative relationship that ensures trail accessibility to visitors of the Mohican / Malabar Farm State Parks and Mohican Memorial Forest.
The Mohican Trails Club publishes a Mohican Regional Trail Guide of hiking, mountain biking (Mohican park only) horse, and water trails in the region. The map guide features colorful map views of Mohican / Malabar Farm State Parks and Pleasant Hill Lake Park. The map includes park facilities, trailhead locations, and parking areas. For winter enthusiasts, hunting areas and snowmobile trails (Mohican Forest) are also listed.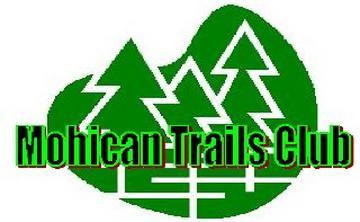 Food Bank
The Malabar Farm Foundation provides volunteer assistance and donations of food to local food banks and community meal projects in the Richland County area.
Mansfield Playhouse
The Mansfield Playhouse and the Malabar Farm Foundation co-produced four plays from 2003 through 2015 at Malabar Farm state park. Play production titles and dates were, "Ceely" (2003,2004,2007,2008,2012); "Phoebe" (2005,2006); "Louie" (2010,2011) and "The Ghost of Ceely" (2015). These plays were a huge success and proceeds from the plays were split equally with both organizations benefiting. The plays told fascinating local history in a unique style and setting like no other, in the main timber frame barn where many of the stories actually happened. The productions were a collaboration between Mark Sebastian Jordan – Producer/ Writer and Louis M. Andres, Executive Producer, Malabar Farm Foundation.
The Mansfield Playhouse is the second oldest and largest producing community theatre in Ohio. Theatre has been a strong tradition in the area since 1929. Embraced by audiences, two community groups joined together in 1967 to form the Mansfield Playhouse. A permanent home was sought and the current location (a former church) was purchased and is located at 95 E Third Street,Mansfield,OH.
The Foundation continues to foster its community involvement and support in Richland county and surrounding areas.

Friends for the Preservation of Ohio State Parks
The Friends for the Preservation of Ohio State Parks (FPOSP) was formally incorporated in January 2004. All officers and trustees are volunteer members of state park friends/support groups. The Malabar Farm Foundation was used as a model for the forming of this group and the foundation was a founding and current member.
The FPOSP organization's mission is to support, promote, and preserve all state parks and other parks in the state of Ohio. By developing a network of members of all park support groups, the FPOSP will be able to inform members of any changes in funding for Ohio parks.
And to provide an opportunity for Ohio park support groups to network with each other allowing for an exchange of ideas.
Members enjoy ongoing support and representation at the state level. Our group represents you in meetings with senior management within the ODNR.
Members also have the opportunity to attend the annual Fall Symposium complete with guest speakers, interesting topics, breakout sessions and interaction with park management that is not generally available during the year.

The Timber Framers Guild
Days after the main barn was destroyed by fire in 1993, Louis Andres, Malabar Farm Park Manager received a phone call from Rudy Christain, of Burbank,Ohio from the Timber Framers Guild offering their support and expertise in reconstructing the barn in the traditional timber frame construction and bank barn design. A partnership was made and the rest is history.
The Malabar Farm Foundation in cooperation with over 200 volunteers from this guild helped with the planning, support of the "barn raising" event on September 3-5,1994. Over 55,000 visitors attend this historic event making it the "largest public barn raising in North American in over 100 years".
The newly formed Malabar Farm Foundation (1993) played an important role in coordinating the volunteers' meals, support and funding to sponsor this event. An auction was held by the members and volunteers during the event raising money toward the future goal of the construction of a timber frame Visitor Center.
In keeping with that vision, the Malabar Farm Foundation began planning a capital campaign in 2003 for the design and construction of a Visitors Center. By 2005 , a groundbreaking event was held with Ohio Governor Robert Taft and Ellen Bromfield Geld in attendance. In 2006, promises were kept and dreams fulfilled with the completion of the new Visitors Center and the timber frame section of the Gift Shop with the official dedication on September 23, 2006.
The Timber Framers Guild is committed to connecting with communities and people, sharing the story of timber framing, and learning and teaching through doing.
To that end, they work with localities, non-profit organizations, and coalitions of organizations to build beautiful timber frame structures that will benefit and strengthen the people and places where we work and live – as well as those far from our own homes. These structures enrich not only the lives of the people we serve – offering new gathering places in the form of farmers' market pavilions, amphitheatres, bridges, and community centers – they enrich the lives of our members as we build skills and knowledge, meet new people, and rally behind a worthy project, working together to bring it to life.
Since 1985, the Timber Framers Guild has raised nearly 100 timber frames for communities across North America and beyond. The majority are public or non-profit buildings. We are proud to be a part of this legacy by including the Main Barn at Malabar Farm State Park in September 1994.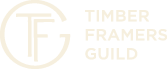 North Central Ohio Land Conservancy, Inc. (NCOLC)
The North Central Oho Land Conservancy, Inc. (NCOLC) is a nonprofit organization dedicated to safeguarding natural areas in Ohio for the enjoyment of current and future generations. NCOLC manages approximately 1,700 acres and all lands are open for public use. By identifying and acquiring lands of significant ecological value, NCOLC ensures their protection from detrimental development by recording permanent conservation easements. The group is preserving the Hemlock Falls and surrounding property for future generations from development.
To ensure that our nature preserves are entrusted to responsible future generations, NCOLC works closely with those who educate youth in values of conservation, the Malabar Farm Foundation is one of those partners. In collaboration with local partners like the Malabar Farm Foundation, NCOLC has established the Clear Fork Valley Scenic Trail. Through a corridor of natural preserves, our trail connects Malabar Farm State Park with the Richland B&O Bike Trail in Butler and the Pleasant Hill Lake Park trails in Perryville.
Malabar Farm Foundation has awarded a grant to NCOLC for their Healing Land and People Program, a program which hires drug addicts in recovery whose addiction severity is verified by felony or non-felony convictions and whose employability is heavily compromised. They also hire children of known addicts that are traumatized in a host of ways, and if they are young adults. The program seeks to help these people heal themselves by doing meaningful work in a peaceful wooded setting. One of the projects is to remove invasive species in designated protected forest areas identified by NCOLC as significant and diverse areas in and around Malabar Farm State Park (ODNR) and Pleasant Hill Lake Park (MWCD) properties in Richland county.
View video links below of the organization and their projects we support
https://www.youtube.com/watch?v=RzLpbrWHtLQ
https://www.youtube.com/watch?v=O9WQa6d_n5o
.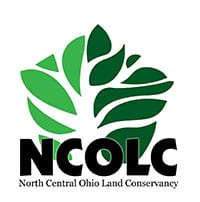 Buckeye Imagination Museum
……………………………………………………………………………..………………………………………………
The Malabar Farm Foundation sponsored a traveling and permanent petting farm exhibit at the Buckeye Imagination Museum located in Mansfield, Ohio. This kid-friendly hands-on exhibit lets kids explore the barn and learn about farm animals. Do you love farm animals? Here, children can pretend to be farmers and care for all kinds of (stuffed) farm animals from cows, to sheep, to chickens, and more. They can collect chicken eggs, milk the cows, feed the pigs, and ride the horses in the Malabar Farm Foundation Petting Farm exhibit! The Foundation also donated a copy of "Ferdinand the Bull" to the childrens book collection