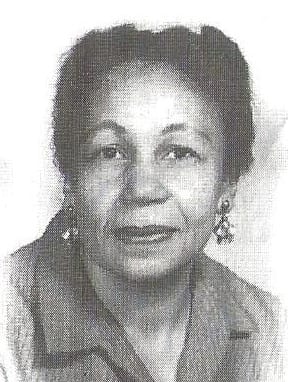 In 1943, at age of 36, Reba was originally hired at Malabar Farm to do housework and serve the evening meal. She moved into her position of cook when the current one left for her weekend off and did not return. With little prior culinary experience, Reba was now responsible for planning, preparing and serving breakfast, lunch and dinner for 20 or more people daily, working everyday with every other weekend off. For all this, she earned $1.00 per day. She heavily relied on Fanny Farmer's "Joy of Cooking" cookbook.
Reba was employed at Malabar Farm from 1943 through 1957. During the time that the Bromfield's lived at Malabar Farm, she was the longest employed cook. During her time, she prepared wild mushrooms picked by Mr. Bromfield, puree chestnuts at holiday time, spent days removing the shells, made ginger cookies especially for Mrs. Bromfield, and baked Mr. Bromfield's favorite-sugar cookies. When sugar was rationed during World War II, desserts were made replacing sugar with maple syrup and honey produced on the farm. Butter and cream from the farm was used in abundance. Reba also created tasty soups used from leftover food. Reba had a strict rule of no dogs in the kitchen, but on her days off Louie often helped himself and his dogs to treats from the refrigerator in the kitchen. (see photo below)
After Malabar, Reba continued to work until 1989 and retired at age 82. After retirement, she moved to Columbus, Ohio where her daughter Lavata lived. She was 107 at her passing in 2014.
Recipes
Venison Stew
Louis Andres
Park Manager
Combine lemon juice, soy sauce, ginger, garlic, oil and salt. Pour over cubed meat. Refrigerate overnight. Stir and mix several times. Roll meat in flour and brown in heated oil. Add the brown sugar, mustard, vinegar and cover. Cook approximately 2 hours. Add vegetables, carrots and potatoes after one hour, if desired. Serve over noodles or rice.
Honey Mustard Chicken
Hope Bromfield Stevens
Put pieces of chicken in a baking dish. Pour on a mixture of honey, mustard and lemon juice. PUt in the oven and bake slowly at about 250° for an hour, or long enough for the chicken to turn brown. Baste occasionally. Serves 6.
Malabar Hot Wassail
Louis Andres
Park Manager
Heat cider with lemon juice. Press whole cloves into orange slices. Add to hot liquid with cinnamon. Serve warm in a punch glass.
Palachinke (Filled Pancakes)
George V. Voinovich
Governor, Ohio
Sift flour. Measure and add baking poser, salt and sugar. Sift once more. Add milk to egg yolks. Add flour mixture gradually. Mix to a smooth batter. Add butter. Fold in egg whites. Bake on a hot greased griddle. Mix cottage cheese, 2 eggs and sugar. Spread on each pancake. Roll up and place side by side in a greased cake pan. Bake at 350 degrees for 30 minutes
How To Write A Novel – Vegetable Beef Soup
Louis Bromfield
Founder of Malabar Farm
Boil the beef and shin bones for at least twelve hours in an iron pot. Add carrots, beans, celery, parsley, sage, salt, pepper, potatoes, onions, garlic and tomatoes. Serve the meat cold, with mustard, and the soup hot.
Polly's Corn Chowder
Polly Kunkle Wurtz
Former Cook Malabar Farm Restaurant
In a 2 quart pan, put diced potatoes, onions and celery. Add 1 quart water and bring to boil. Fry bacon and 1 small onion until bacon is crisp. Add ½ cup flour and stir well. Add milk. When mixture becomes thickened, add to corn. Then add half and half and white pepper.
Desserts
Mincemeat – Walnut Pie
Reba Williams
Bromfield Family Cook
Mix all ingredients and place in unbaked pie crust. Cover with a second crust. Cut a few vent holes in top. Bake 400 deg. For 15 min. Then 325 deg. For 30min.
Huguenot Torte
Reba Williams
Bromfield Family Cook
Beat eggs until thick and lemony. Add sugar, flour, baking powder, salt and vanilla gradually. Beat well. Add apples and pecans. Bake at 325 deg. For 45 min. In two 8 X 10 well greased pans.
Apple Pudding
Reba Williams
Bromfield Family Cook
Pudding? Mix as for any cake, folding in apples last. Bake in a greased 10 X 6 inch pan and bake 350 deg. For 30 minutes. Serve warm or cold with butter sauce. Butter sauce: Mix all ingredients and bring to boil. Boil 1 min or until thick.